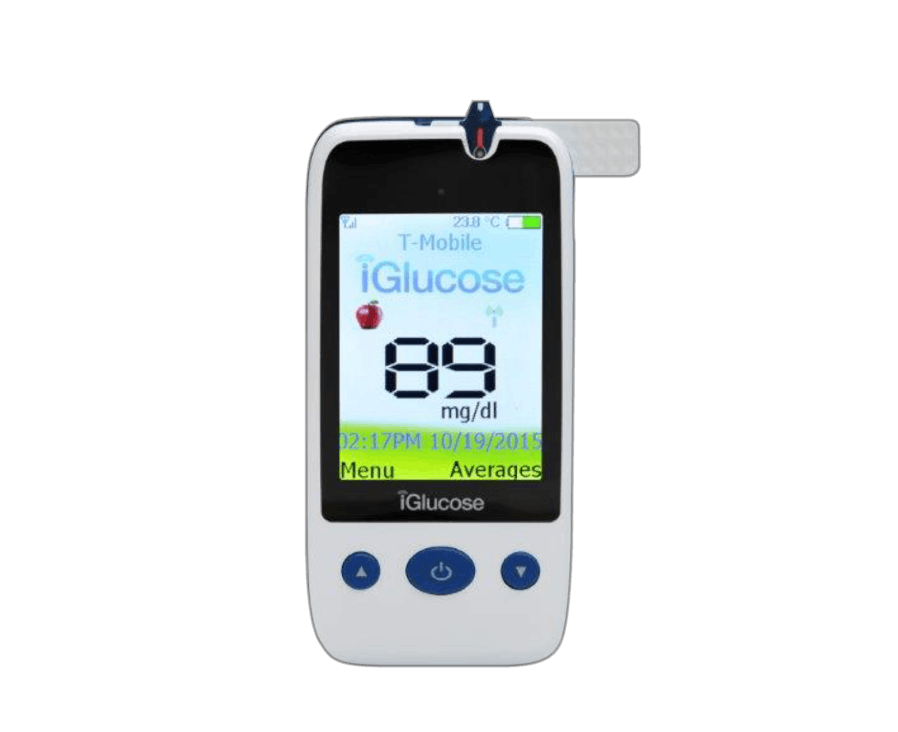 iGlucose« Meter
The iGlucose« Meter is a simple, convenient and affordable diabetes care solution.
Automatic recording and sharing of blood glucose results via text message or email
Connects seamlessly to the Cloud, creating personalized graphs and log books
Accurate and simple to use
No downloading apps, pairing or syncing devices
iGlucose« portals connect patients and their healthcare teams between visits
iGlucose« Coach provides encouragement and result-based suggestions
CCS Medical offers all the top connected glucose meters for LivingConnected participants. To learn more about our LivingConnected program, call 1.800.966.2046.
iGlucose Meter
Memory Results: 500
Reporting Range: 20-600 mg/dL
Minimum Sample Size: .075 microliters
Averages: 7, 14, 30, 60, 90 days
Test Time: 5 seconds
Computer Download: Yes
Coding: Automatic
Size: 104 mm x 49.8 mm x 16.5 mm
Weight: 85 g
Meter Color: White