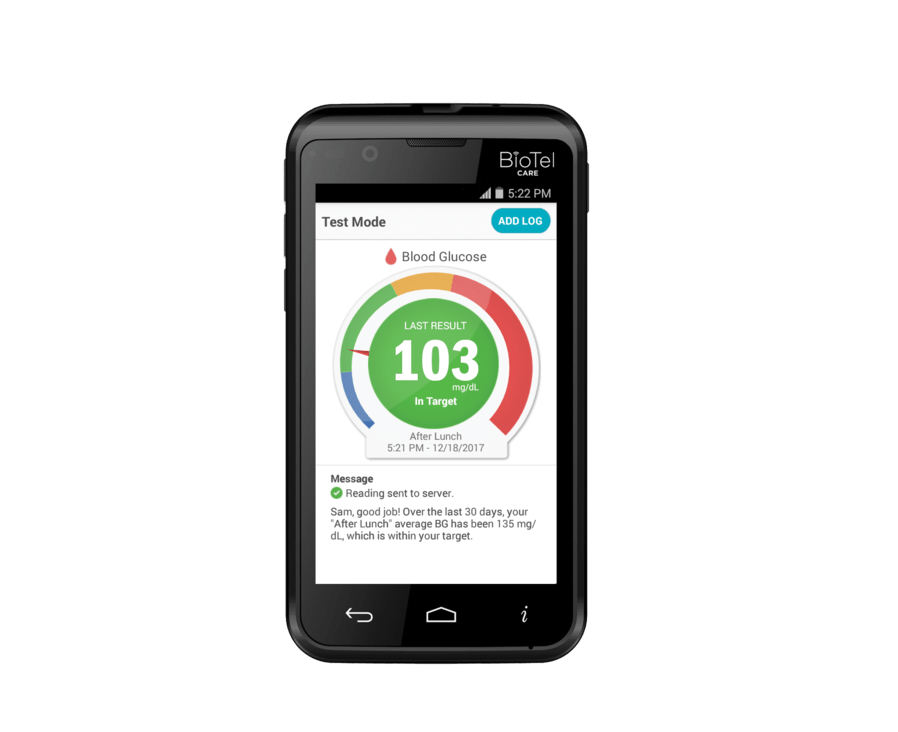 BioTel Care Glucose Meter
The BioTel Care Glucose Meter connects everyone who can help you manage your condition: healthcare professionals, clinical services, educational resources, and your network of family and friends.
BioTel Care isn't wi-fi dependent, which makes it easy to use
No need for users to have a cell phone, App, USB cords or additional hardware
BioTel Care enters data automatically anywhere there is cellular connectivity - with no data transmission charges
Real-time and personalized messaging after each test
Touch screen capabilities, in addition to navigation buttons
Replaceable battery
Useful Information feature allows user to see helpful information about the meter's functions
HIPAA-compliant and secure platform
CCS Medical offers all the top connected glucose meters for LivingConnected participants. To learn more about our LivingConnected program, call 1.800.966.2046.
BioTel Care Glucose Meter
Memory Results: 10,000
Reporting Range: 20-600 mg/dL
Minimum Sample Size: 0.8 microliters
Averages: 7, 14, 30, 90 days
Test Time: 6 seconds
Computer Download: Readings are available for download through BioTel's portal
Coding: No coding required
Size: 121Lx65Wx13H (mm)
Weight: 145g
Meter Color: Black